XIV century
Roero Luxury Suite
Roero Luxury Suite is a splendid apartment located in the ancient Rotariorum district (Roero district), one of the many in which Asti is divided. The Roero, noble Astigiana family of the fourteenth century, increase their fortunes in finance and commerce by taking the place of the decayed Solaro family and constitute the largest noble district of Asti, Rotariorum precisely.
Right here already in 1310 the emperor Henry VII of Luxembourg, of Dante's memory, will stay for over a month in the house of Tommaso di Aicardo Roero, subsequently granting the entire district some privileges that subtracted it from the sadness of medieval daily life. Among these, the transit of the dead and the construction of prisons were prohibited. The Roero residence was also granted the benefit of inviolable asylum.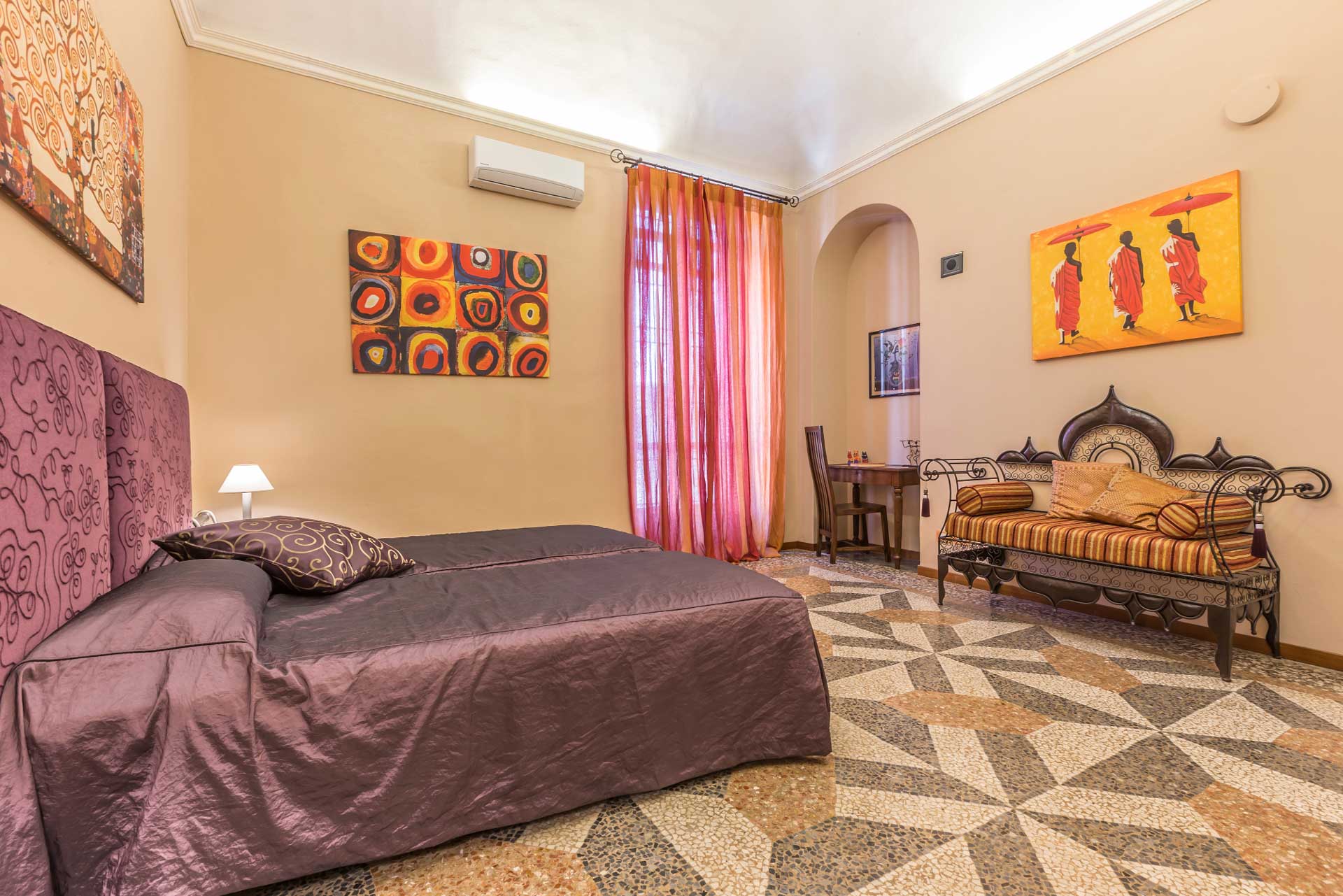 POSITION
San Martino San Rocco district
Via Roero 68
Asti
Live a unique and memorable experience
Description
This luxurious apartment is located on the main floor of an ancient building right in the Roero district. Large rooms and high ceilings confirm its noble lineage. Furnished and finished with modern and refined details, it is equipped with all modern comforts, while maintaining the charm of a period residence.
A large terrace grants a panoramic view of the city, allowing you to appreciate the warm summer and spring evenings while sipping a good wine.
Equipment
Located in the center of Asti in the Piedmont region, Roero Suite features a balcony and city views. The air-conditioned apartment comprises 3 bedrooms, a living room with a double sofa bed, a flat-screen TV, an equipped kitchen with dining area, and 1 bathroom with bidet and washing machine. For added convenience, the property provides clean towels and linens.
Special mention for the wonderful terrace from which to enjoy the medieval city.
Terrace with panoramic views
Rooms and spaces
3 double bedrooms
Kitchen and dining room
Spacious living room with double sofa bed
Fireplace
Furnished terrace with panoramic view
Kitchen
Coffee machine
Refrigerator with dispenser
Oven and dishwasher
Dishes, cutlery and pots
Bath
Hairdryer
Shower gel and shampoo
Extra large shower
Services
Essential
Air conditioning
Heating
Wi-fi
Elevator
Other
Fire extinguisher
Clothes hangers
Iron
Washing machine
Dryer
TV
Fireplace
SELECTED "POINTS OF INTEREST"
scroll the map or the thematic legend


Bar for breakfasts and aperitifs

Bar for breakfasts and aperitifs


Add an experience to your stay
the packages are a mix of culture, food and wine and territory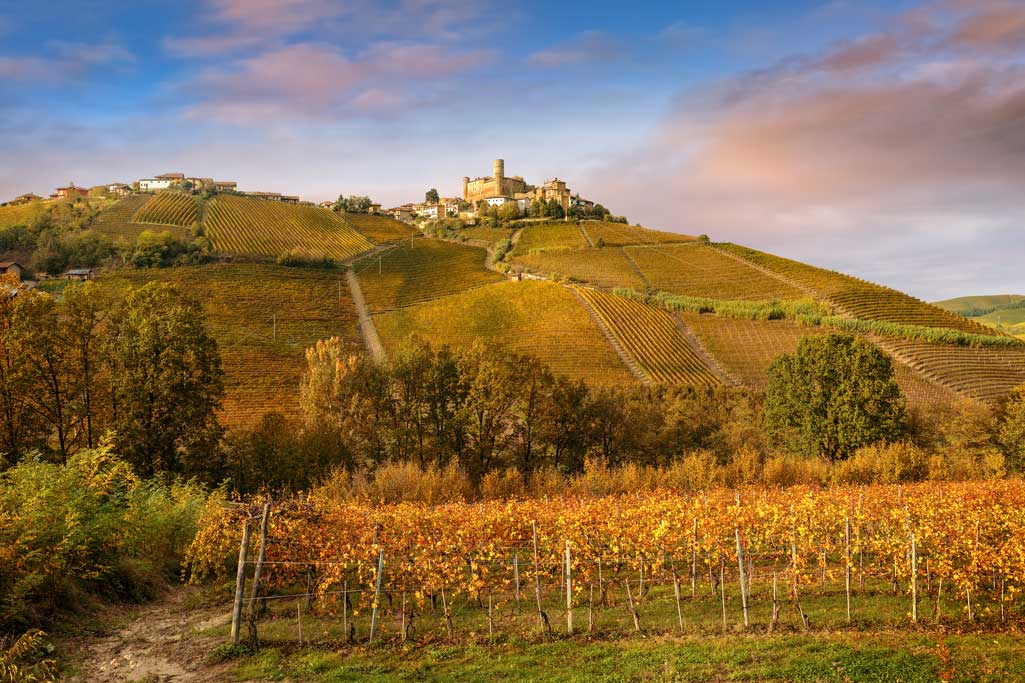 If you are a lover of good wine or good food, rely on us for guided tours or tastings of typical Piedmont products.
If you want to get to know the city you are experiencing better, rely on our expert guides to learn its secrets.

Apartments in historic buildings
Discover all the Hasta Luxury proposals
Let yourself be carried away by the history of historic buildings and experience a new concept of accommodation. The exclusive apartments and holiday homes have been refurbished in such a way that their historical value remains intact, without you having to give up any of today's luxury standards.
An attempt has been made to preserve the respective histories of other times of the houses and apartments. Experience for yourself how to stay and live in a historic building.
Together with your family, alone or with your friends, you are sure to have an extraordinary holiday.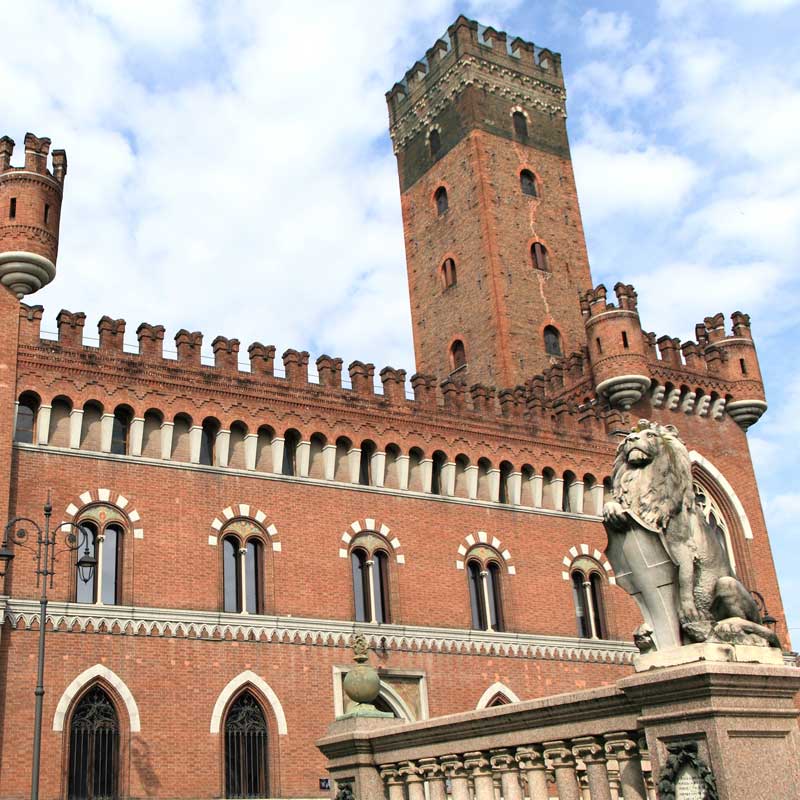 Rent Luxury Apartments
Piazza Statuto 15
Asti – ITALY